July 31, 2:00 PM
The exploration of Mars has been underway for almost 50 years and a wealth of knowledge has been obtained from the Red Planet. Photographs and sampling of its atmosphere and surface have focused on questions that have been asked for years: Did life ever exist on Mars? Does some form of life exist there today? Answers to both questions are both elusive and tantalizing.
In the last 20 years, four rovers have been sent to Mars, each building on the previous experiences of the probes that went before them. In the most recent mission, the Curiosity rover has been on the surface since 2011, and has already made important discoveries. We will talk about Curiosity's mission and the incredible technologies used to deliver the spacecraft to the surface. A review of the experiments and their results will be discussed as well as future plans and goals. Finally, we will discuss upcoming missions, including the recently announced Rover scheduled for launch in 2020.
The lecture will be given in Building 9162, the former ground station for TIROS I and II,  currently the location of ISEC, the InfoAge Space Exploration Center.
ISEC is a joint project between InfoAge, Princeton University, and the Ocean Monmouth Amateur Radio Club.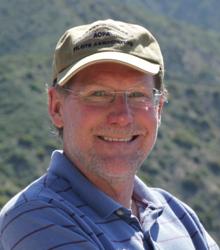 Frank O'Brien has lent his spaceflight history expertise to NASA for nearly 20 years as a contributing editor for NASA's Apollo Lunar Surface Journal and is co-editor the Apollo Flight Journal. From this work, Frank was invited to the Cradle of Aviation Museum on Long Island to assist in their May, 2002 reopening. He prepared a rare Lunar Module Mission Simulator for exhibition, wrote software for their Lunar Module cockpit trainer, and prepared an Apollo space suit for the museum's centerpiece Apollo 11 diorama.
His background on the lunar missions and computing led him to write a well-received book on the Apollo Guidance Computer, and is now working on a new book on Apollo spacecraft engineering. In 2011, Frank became a Solar System Ambassador for NASA's Jet Propulsion Laboratory and lectures several times a year on a wide range of space topics. Frank has always been passionate about aviation, and was a pilot and aircraft owner for 25 years.
Frank is a 1979 graduate of Rutgers University (Computer Science), and later returned to Rutgers to earn his MBA.