On April 1, 1960, the world's first experimental weather satellite, TIROS-1, was launched. Within three months, TIROS-1 generated over 23,000 images of earth and its atmosphere, providing an unprecedented perspective from above and revolutionizing weather forecasting. This is an historical overview of TIROS-1, its legacy and, ultimately, the birth of remote earth observation as we know it today.
Over 50 years ago, the first weather satellite, TIROS, was controlled through the tracking station at Camp Evans. Since that time, technology has improved dramatically, and the newest generation of satellites are giving breathtaking new insights on the weather. We will discuss the evolution of the technologies, forecast modeling and the limits to what meteorologists can do.
The lecture will be on held Sunday, February 26th at 2 p.m at ISEC, the InfoAge Space Exploration Center, 2300 Marconi Road, Wall, New Jersey.
ISEC is located in Building 9162, adjacent to the 60 foot TLM-18 dish antenna.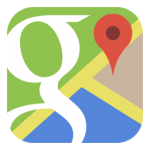 Directions to ISEC
2300 Marconi Road, Wall, NJ 07719

TLM-18 Antenna System in motion
TIROS 1 Ground Station at Camp Evans

Lecture Video
Presenter – Frank O'Brien
Lectures are free to the public with a suggested donation of $10.00
---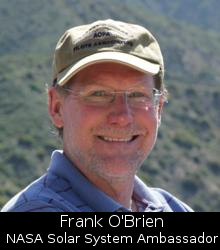 Frank O'Brien has been volunteering at InfoAge since 2003, and is a Solar System Ambassador for NASA's Jet Propulsion Laboratory. He is the author of a very successful book on the Apollo Guidance Computer, and gives monthly lectures on all aspects of spaceflight.