The InfoAge Space Exploration Center
2300 Marconi Road Wall Township, NJ  732-280-3000

Open on
Wednesday, Saturday and Sunday
12:00-5:00 pm
---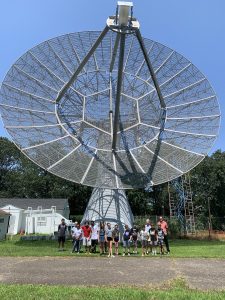 You may not realize it, but since in its original iteration as a NASA tracking station in the '60s through later use as a Department of Defense satellite data collection point, the facility intentionally kept its activities on the down low.
Today, the InfoAge Space Exploration Center (ISEC) is known in Science, Technology, Engineering, and Math (STEM) circles for its range of hands-on educational and research opportunities.  Scientific instruments at InfoAge include the TLM-18 Radio Dish Antenna, optical telescopes, weather observation and radar displays including satellites, modules from the Apollo Guidance Computer and an American Flag flown to the moon and back.
The facility is open to the public.  Special public events are offered throughout the year.  ISEC offers a variety of educational activities, including our Space Week summer camp program.
Follow this link for more information: Space Week
InfoAge Space Flight Lecture Series
March 26, 2023  2:00pm
 Aeronautics: The first 'A' in NASA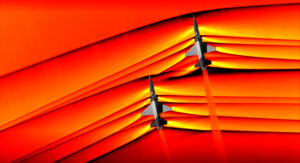 _______________
—————-
NASA's origins are in Aeronautics, and for over 100 years has created technologies that we all take for granted. Learn how NASA has revolutionized flight, and what advances to expect in the next few years.
Exploration of near and distant worlds is the familiar mission of NASA, but its origins are in Aeronautics. NASA had a key part in virtually every advance in flight, from engines and aerodynamics, to air traffic control. For over 100 years, NASA and its predecessor, NACA, have created technologies that make flight safe and efficient, and have pushed the boundaries of the possible.
_____________
Presenter Frank O'Brien is a volunteer historian for NASA as part of their history, education and public outreach efforts. As an author, his book on the Apollo Guidance Computer has been well received by both the spaceflight and computing communities. In 2012, Frank became a Solar System Ambassador for NASA's Jet Propulsion Laboratory and lectures on a wide range of space topics. Frank has volunteered at the InfoAge Science/History Museum since 2003.
The InfoAge Space Exploration Center is located at 2300 Marconi Road, WALL TWP., NJ
                                  $12. admission provides entry to all InfoAge Museums
————————————————————————————————————————————————————————
Bounce Your Voice off the Moon at ISEC!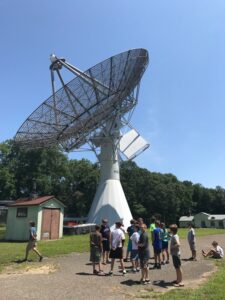 The TLM18 radio dish antenna is being maintained until further notice.   When the dish is updated we will resume EME.
At ISEC we communicate with the Moon with EME (Earth Moon Earth) transmission.
On days that the moon is in the sky when ISEC is open everyone who attends will be able to hear their voice travel to the moon and back making the 500,000 mile journey.  
What will YOUR message be?