Sunday, February 24, 2019 at 2:00 pm

Protecting the human body from the vacuum of space is probably one of the most difficult challenges in spaceflight. A suit is a miniature spacecraft, and must be light, flexible, and able to protect its wearer from extreme environments. We will trace the origins of spacesuits form the early 1930's to the needs of those who will walk on Mars.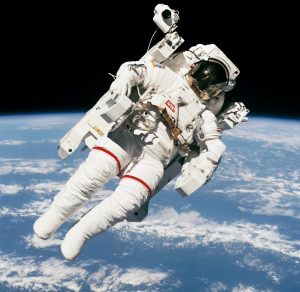 Lecturer
Frank O'Brien has been volunteering at InfoAge since 2003, and is a Solar System Ambassador for NASA's Jet Propulsion Laboratory. He is the author of a very successful book on the Apollo Guidance Computer, and gives monthly lectures on all aspects of spaceflight.
Sunday, February 24, 2019 at 2:00 pm
2300 Marconi Rd, Wall Township, NJ 07719
$10. Donation