Dining In Space
Sunday, June 30, 2019  2:00 pm
Eating healthy in space is more than basic nutrition. Few things have a larger psychological impact than an endless stream of unappetizing and unappealing food. We will talk about the challenges in preparing well-balanced meals for astronauts. As an added bonus, we will have a small "tasting buffet" for everyone to sample the cuisine eaten on the International Space Station. Bring your taste buds!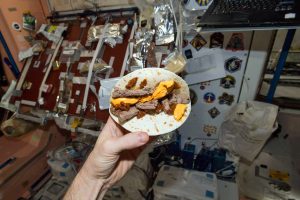 Speaker Frank O'Brien has been volunteering at InfoAge since 2003, and is a Solar System Ambassador for Nasa's Jet Propulsion Laboratory. He is the author of a very successful book on the Apollo Guidance Computer, and gives lectures on all aspects of spaceflight.
call 732-280-3000 or 732-322-4823 for more information
$10. Donation includes all InfoAge Museums
__________________________________________________________
The Simons Observatory
Saturday, June 15, 2019 2:00pm
The Simons Observatory will be located in the high Atacama Desert in Northern Chile inside the Chajnantor Science Preserve. At 5,200 meters (17,000 ft) the site hosts some of the highest telescopesin the world. The Atacama Cosmology Telescope (ACT) and the Simons Array are currently making observations of the Cosmic Microwave Background (CMB).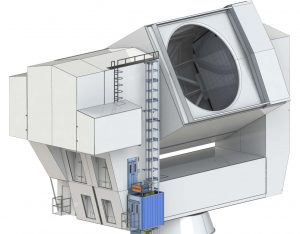 Speaker Fred Carl
Fred Carl began the effort to save Camp Evans by transforming it into a Science Education Center in March of 1993 when its closing under BRAC was announced. An With the backing of Wall Township he did research into the creation of science centers using the resources of the Association of Science and Technology Centers.
Call 732-280-3000 or 732-322-4823 for more information
$10. Donation includes all InfoAge Museums