Lecture
"Apollo 13 was only the third attempt at landing on the Moon, yet national attention was waning. During the journey towards the Moon, a explosion crippled the spacecraft, and put the lives of its precious human cargo in grave danger. Through the heroic efforts of the crew and hundreds of engineers on the ground, new and untried procedures saved the crew.
We will discuss the events of the mission, the key tricks and hacks used to bring a dead spacecraft back to life, and lessons learned from the mission."
Lecturer
Frank O'Brien has been volunteering at InfoAge since 2003, and is a Solar System Ambassador for NASA's Jet Propulsion Laboratory. He is the author of a very successful book on the Apollo Guidance Computer, and gives monthly lectures on all aspects of spaceflight.
quando et ubi
The lecture will be on held Sunday, April 30th at 2 p.m at ISEC, the InfoAge Space Exploration Center, 2300 Marconi Road, Wall, New Jersey.
ISEC is located in Building 9162, adjacent to the 60 foot TLM-18 dish antenna.
Admission $10. This includes admission to all InfoAge museums.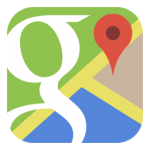 Directions to ISEC
2300 Marconi Road, Wall, NJ 07719
---